The Walking Tour to the Ancient Town
Welcome to Hoi An, an international trading port that was formed on the central coast of Vietnam in the 16th century, and flourished in the 17th and 18th centuries, became one of the largest trading ports in Southeast Asia and now attracts tourists and researchers by its exceptional beauty, and great cultural and historical value. 
Hoianese FREE Walking Tour is created by Hoianese Hotel to bring out the hidden beauty and cultural value of Hoi An Ancient Town to our beloved guests. The Tour is FREE guided by a Hoianese local expert, who has immense love toward Hoi An, you will explore more about the history, culture,.. And the spirituality of this little town.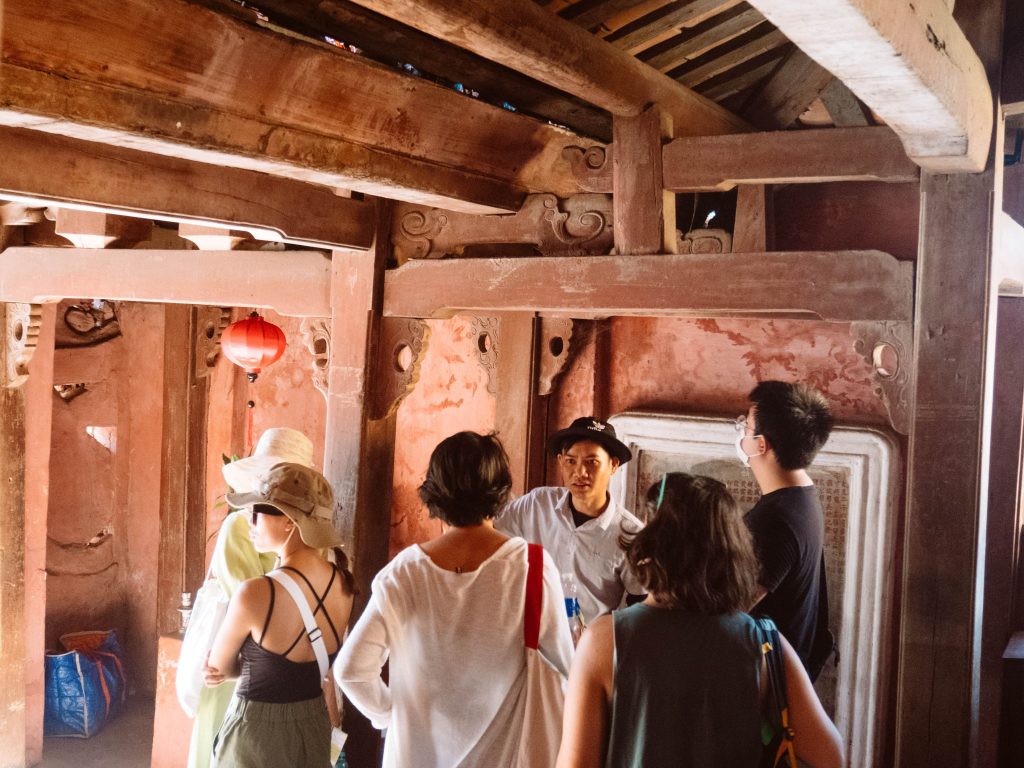 Hoianese FREE Walking Tour offers you a great insight into Vietnamese culture as well as the history of Hoi An. By visiting the Phap Bao Pagoda, The Ba Mu Temple Gate, Fujian Assembly Hall, Japanese Bridge, and Phung Hung Ancient House, you will get a more holistic view of the East Asian cultural sphere, a deep understanding of Hoi An history, Vietnamese culture, and the cultural fusion among Japan, China, and Vietnam in Hoi An.
At the end of the tour, you will have a chance to ask the tour guide to answer all the questions and concerns you may have before the tour ends. Joining us now!
Notice:
The tour is free guided
Pleaser preserve in advance to make sure you have slots. Only small group (Max 12 pax for quality control)
Entrance ticket is required (120.000 VND/ 1 Ticket / Must)
Local iced tea 16.000 VND (optional)
Local noodle for lunch 40.000 VND (optional)
You can tip the tour guide after the tour, depending on how satisfied you are (optional)