The Deep Connection Of Full Moon And Vegetarian Day In Hoi An
Hoi An is a beautiful ancient town in Vietnam, known for its rich culture and traditions. In Hoi An and many parts of Vietnam, as well as in other Buddhist-influenced cultures, there is a connection between the full moon and vegetarianism. Let's explore the cultural significance and the deep connection of Full Moon and Vegetarian Day in Hoi An. You also will gain more insight into the deeper meaning and significance that these traditions hold for the local community and visitors alike through our article.
Significance of the full moon in the lunar calendar
The full moon holds significant cultural and spiritual importance in the lunar calendar of Vietnam, as it does in many other Asian countries influenced by Buddhism and traditional lunar-based calendars. The full moon in Vietnam and Hoi An generally are more than just lunar events, they are a spiritual journey.
According to the Lunar calendar, there are two significant days in a month: the first and fifteenth. On those days, the position and phase of the Moon are very special. People believe that there is a certain spiritual connection between the Moon and Earth that brings the living world and spirit world closer together.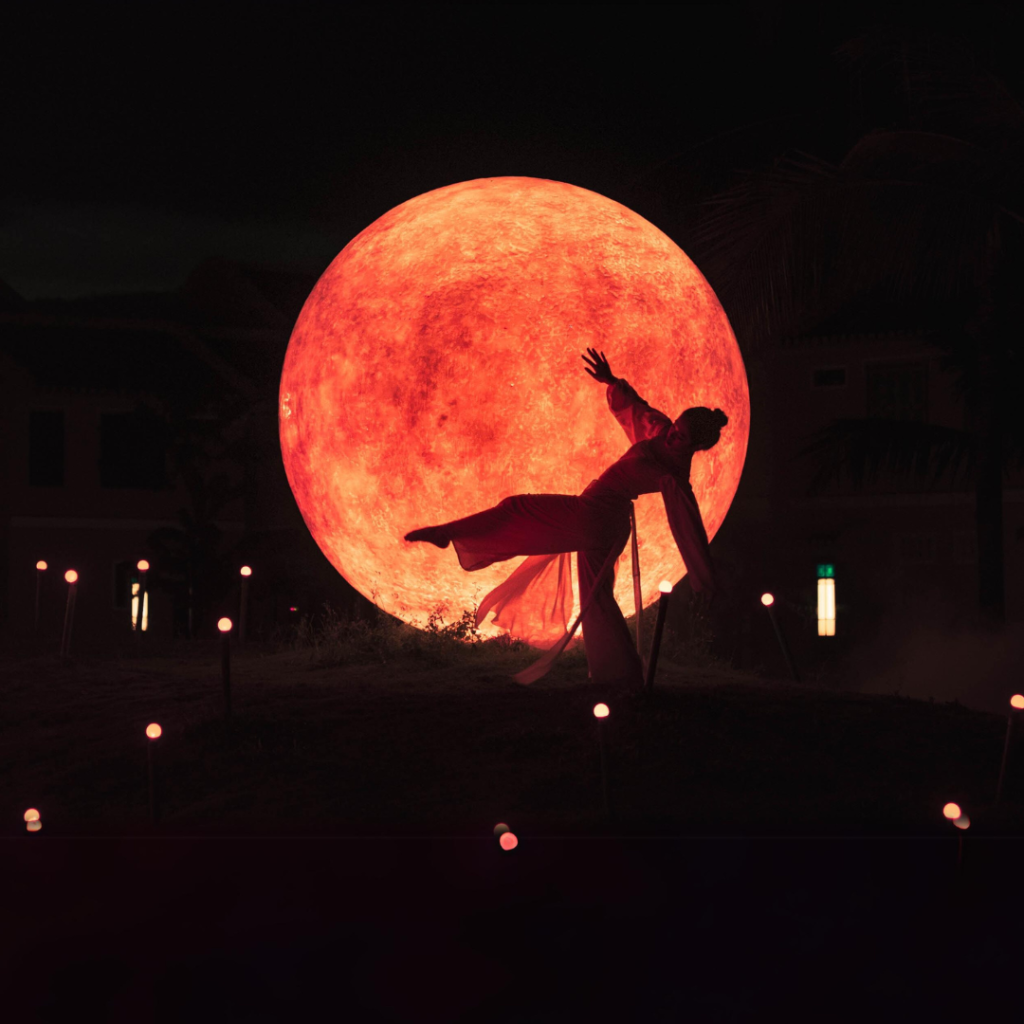 In Buddhism, the full moon symbolizes enlightenment and the path to self-discovery. It's a time for reflection, meditation, and heightened awareness.During this auspicious time, Hoi An comes alive with a blend of culture and tradition. The Lantern Festival lights up the night, as the town's streets glow with lanterns, sending forth wishes of good fortune and peace along the Thu Bon River.
The impact of Buddhism on vegetarianism in Hoi An
The impact of Buddhism on vegetarianism in Hoi An, Vietnam, is profound and multi-faceted. Hoi An, with its rich cultural heritage and a strong Buddhist presence, exemplifies how Buddhism has shaped and influenced the practice of vegetarianism in this ancient town. Many Vietnamese people follow a vegan diet on the first and fifteenth days of the lunar calendar, or whenever there is a full moon.
In Hoi An, where Buddhism is a significant religious force, this principle strongly influences the adoption of vegetarianism. Buddhism encourages compassion and the prevention of harm to all living beings. Therefore, vegetarian diet helps reduce desire evil as well, keep the body light and fresh, and reminds humans to be aware and more conscious.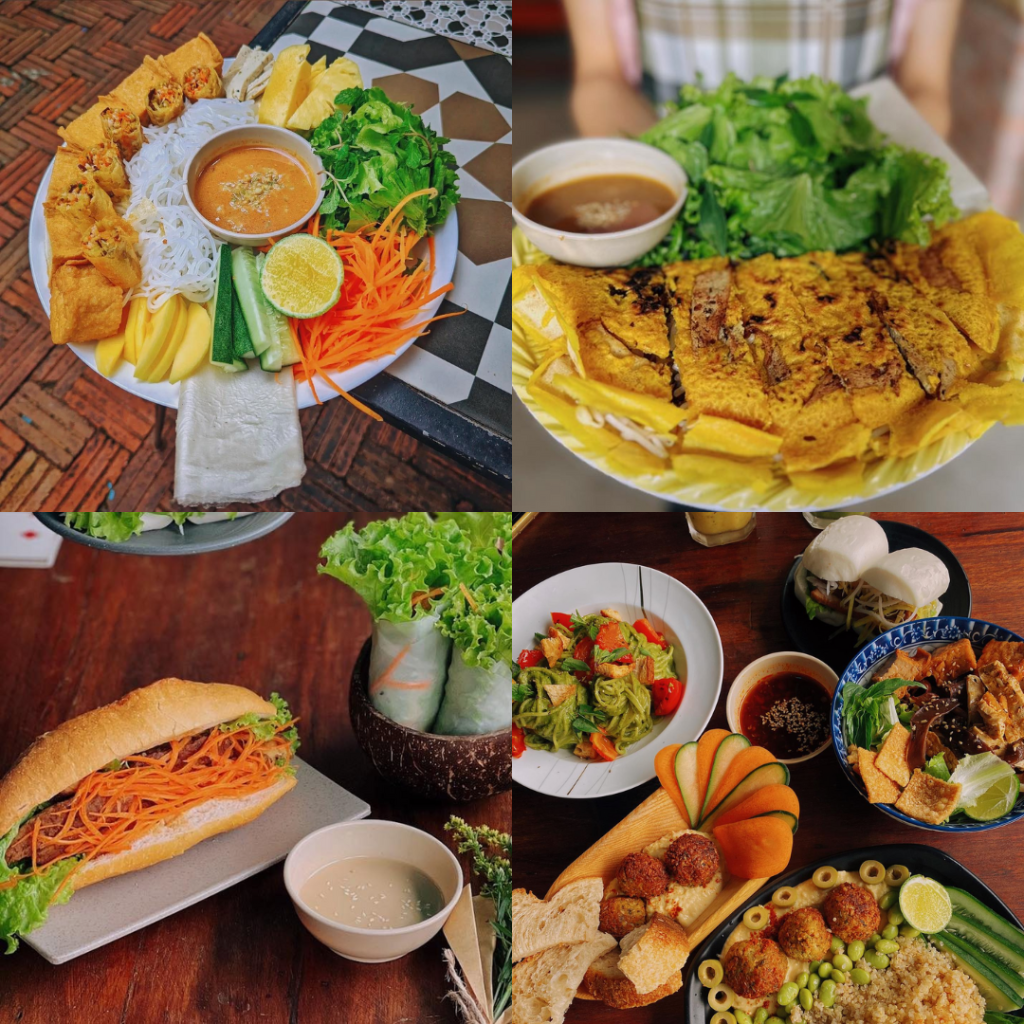 During these special days, Hoi An's bustling meat-centric street food vendors take a pause. The city transforms into a haven for vegetarian food enthusiasts. We have a magic word 'CHAY' that turns any Vietnamese dish into a delightful plant-based treat. For example, Pho Chay, Banh Xeo Chay, Banh Bao Chay, Banh Mi Chay, and more await your taste buds.
These meals are not just about satisfying your hunger; they are a gateway to Hoi An's cultural and culinary essence. Embrace the flavors, savor the tradition, and connect with the spiritual side of this ancient town.
Conclusion
Finally, The full moon and vegetarian day hold immense cultural and spiritual significance in the enchanting town of Hoi An, Vietnam. The full moon, deeply rooted in the lunar calendar and embraced by the local Buddhist community, serves as a symbol of spiritual awakening, moral reflection, and community unity.
Hoi An's full moon celebrations, illuminated by lanterns and steeped in spirituality, serve as a vibrant reminder of the enduring traditions that make Hoi An's Ancient Town a symbol of cultural significance and a sanctuary for those seeking a deeper connection with this lovely town.
Check out our Hoianese Local Tour to learn more about our tours and get a head start on planning your hassle-free vacation to have a deep local connection with Hoi An today!