The Cycling Tour to the Countryside
The price: 650.000 VND
Welcome to Hoi An, an international trading port that was formed on the central coast of Vietnam in the 16th century, and flourished in the 17th and 18th centuries, became one of the largest trading ports in Southeast Asia and now attracts tourists and researchers by its exceptional beauty, and great cultural and historical value. 
Besides the ancient town, Hoi An is also famous for its gorgeous countryside. One of the most stunning places to explore is Cam Kim island.
Cam Kim Island is a small island that is connected with Hoi An Ancient Town by a beautiful bridge built in 2016. Before that, local people had to use ferries to cross the river which was inconvenient. Nowadays, you can quickly get to Cam Kim island in just 10 minutes by bicycle from Hoi An ancient town.
Discovering the nature of a beautiful and peaceful Island called Cam Kim by bicycles and speaking with local people are the best way to relax and have a deep connection with this local land. You will have a chance to have conversations with local people there and they also teach us some skills and tell us about their lives.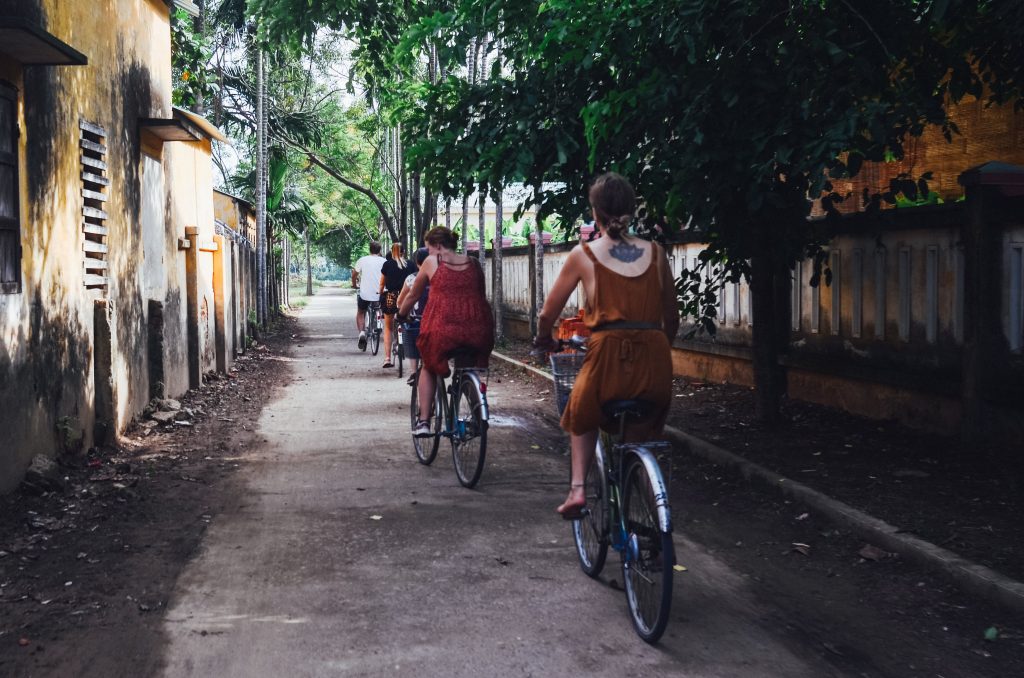 With a bike, you can easily discover this small beautiful island. You will have a chance to immerse yourself in gorgeous rice fields, and know how local people grow rice, their beliefs, and their lifestyle. Cam Kim island is also a getaway from the traffic. If you're tired of motorbikes, cars, and buses, just grab a bike and go. Cam Kim island and our Cycling Tour are waiting for you!